Air Conditioning Services
Let Our Bergen County Team Take Care of Your Air Conditioning System
You depend on your air conditioner to keep your home comfortable in the hot summer months. When your system doesn't work, it can result in an uncomfortable living environment that could even become dangerous for you, your pets, and your family. Even Flow can help you make sure your air conditioning system works perfectly to keep you cool and comfortable. Whether you need a new system installation, an old system replaced, or your current system repaired, our experienced team has the experience, knowledge, and tools that are needed to get the job done. We can even show you systems and solutions that can lower your monthly energy bill and make it more affordable to keep your home cool. Depend on our experienced team for all of your air conditioning needs.
Call Us Today for a Free Quote on Your Air Conditioning Needs
Whatever you need for the air conditioning system in your home, Even Flow is ready to get to work. Give us a call today and talk to our air conditioning specialists about your air conditioning needs. From installation to maintenance and repairs, we can help. Call us or contact us through our website about any of the services that you see below and we'll provide you with a free quote. Remember that Even Flow backs up all of our services with a comprehensive warranty!
Air Conditioning Services We Offer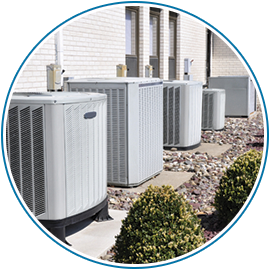 AIR CONDITIONING SYSTEM SALES & INSTALLATIONS
Air conditioning provides both comfort and added value to your home. It is an almost expected component of homes in Bergen, Passaic and Essex Counties. If you have an existing system that is a clunker or need a whole new installation we are the company that's right for you. We offer systems up to 24.5 SEER that can get a hold on energy costs while delivering amazing comfort using state of the art technology. There is a system for everyone no matter what your budget is and we are here to bring those options home. Call now and schedule your appointment and find out how we can help you save money with a energy efficient air conditioning system.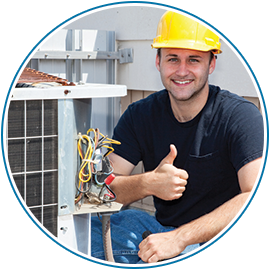 AIR CONDITIONING SERVICE, REPAIRS, & CHECKUPS
Breakdowns are usually unexpected and unwanted. Scheduling a regular maintenance appointment is a great way to help prevent those pesky uncomfortable breakdowns. Why wait until it's 90+ degrees outside before you call? Give yourself peace of mind by having your system looked at and tuned up before things go bad. Take advantage of our technician's vast knowledge and get an inspection to find out what may be lurking in the darkness of your system. Our technicians can find the common issues before they become large ones and also have the ability to diagnose and solve even the most difficult problems. Click below to schedule your next appointment.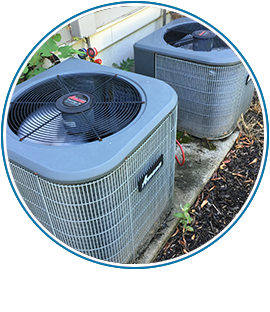 HEAT PUMP REPAIRS & INSTALLATION
The new heat pumps of today are amazing energy savers as compared to years ago. In simple terms the old style heat pump was like a light switch. If it was rated for 5 tons, when it came on you would get 5 tons irregardless of how much you actually needed. Just like a light switch it was on with no dimming available. Today, like a light switch that is dimmable, when matched with a variable blower and coil the high tech ones can scale that 5 tons down to about 1 ton and all the way up to 5 tons in tiny increments. End the end you get only what you needed so it saves you money. Both types are still available so we can review with you your needs and goals
Heat pumps can help you save all year around. They are a great way of adding heating and air conditioning at the same time and controlling energy costs all year round. They work by minimizing the use of your furnace or ancillary electric heat while maintaining the comfort in your home. At Even Flow Inc we can offer both repairs and installation of heat pump systems with a warranty that only Even Flow Inc can stand by.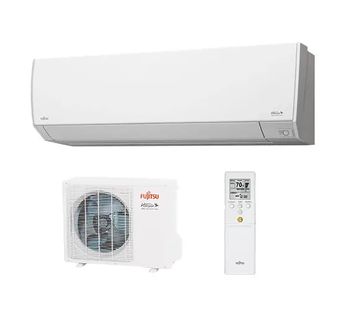 Mini-Split Heat Pumps
Mini-Split Heat Pumps are a great way of getting comfort to those rooms that other ducted systems can't. The offer high efficiency, the ability to make heat and air conditioning so now you can make a Florida room, basement, room add-on more useable simply by installing a mini-split heat pump. This proven technology has been around for many years so you will know that it can do the job you want it too and be reliable too. Call Now to see how we can help.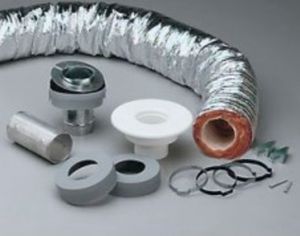 High Velocity HVAC
This is a great alternative for homes that don't have much room for ducts or a place that has greater restrictions for installation that would prevent normal ducts from being installed. With only 2" or 2-1/2" small insulated tubes we can get into very tiny places and deliver heating and cooling with this system. Unico is the manufacturer that we prefer and they have been around for many years constantly improving a great product that was designed from the ground up. Most normal systems need 400-500 cubic feet per minute for air flow but with Unico we use only 250 cubic feet per minute. What this means is that the ducts can be much smaller and because it is high velocity we can evenly distribute the air throughout your home unlike a normal system. Normal systems can have much greater air leakage because of how it is designed and installed but with Unico its' system was designed to minimize any air loss to almost zero which means we can deliver that chilled or heated air to the room and not inside the walls or ceilings where you don't need it.