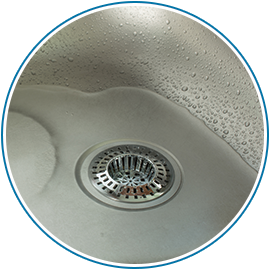 We know the pain of a clogged drain. Whether your drain is going slow or it has come to a complete stop, we can help. Even Flow, Inc. has a team that is passionate about solving your drain problems quickly and for a fair price. You can trust our highly-trained technicians and you'll love the quality of our work. We background check our team members so you can feel comfortable with them in your home, and each member of our team is friendly, compassionate, and professional. We will assess the issues, provide you with a written quote and back it all up with our comprehensive warranty. We will walk you through each step of our service call so you know what to expect from our team. Your clog might be a mess right now, but we will have your drains flowing freely again in no time. We provide services for:
Clearing bathroom sinks and tub drains
Clogged toilets
Slow drains
Rooter and drain snaking services
Kitchen sink drains
Clogged shower drains
Garbage disposals
Sewer main line snaking
Drain backup repairs
And much more!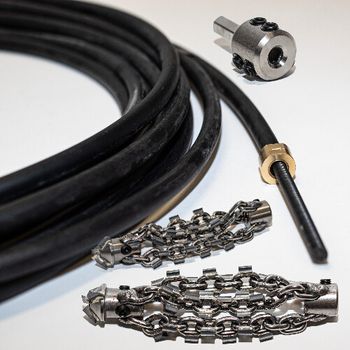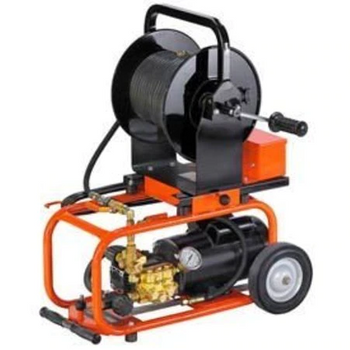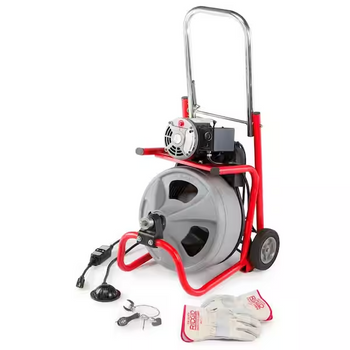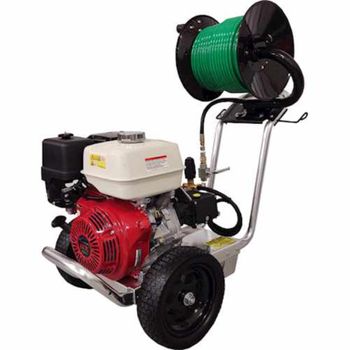 Heavy Duty Portable Jetter
Snaking, cleaning and descaling pipes
Clearing out a drain clog has come a long way. 30 years ago mechanical drain cleaning was the norm but not today. Today we get into the reasons of what made it happen and how to prevent it. Our high tech equipment helps you take control of your home again giving you with knowledge of what caused the situation. We have the good ole mechanical drain cleaners which do a great job but when you really need to clean out those drains and get them back to their full size then our high tech comes to save the day.
With flex shaft drain cleaners we can scour the walls of the pipe cleaning and descaling it back to the original pipe which is just something that mechanical drain cleaning could never do.
We also can clear those really bad lines with high pressure jetting (residential systems only) with our jetter which shoots high pressure water against all the sides of the pipe as it goes through leaving nothing but clean pipe. In those tough pipes when that isn't enough then the combination of jetting, flex shaft snakes and mechanical snakes play an important part in getting you back up and running. Why not call and find out more on how we can help.