Even Flow is Your Bergen County Trusted Plumber
It's easy to take your plumbing for granted until something goes wrong. That's when the Even Flow team can help. From a small drip in your kitchen faucet to a full bathroom remodel, our team has the skills and experience you need to evaluate your plumbing system, find the issues, and recommend solutions. We'll provide you with a written estimate so you can see exactly what needs to be done. We also offer preventative maintenance for your plumbing system so we can prevent issues before they start and keep your system working perfectly.
There is a lot of plumbing inside of your home and you probably use all of it every day. The normal wear and tear that we place on the plumbing systems in our homes can take its toll. Having the Even Flow team on call can put your mind at ease and our comprehensive warranty shows you that we'll stand behind our work. Even Flow is licensed, bonded and insured to New Jersey state standards and we've been in business for over 34 years. We're a plumbing company that you can trust with your home for services such as:
Simple plumbing repairs
Complete new build installations
Moving plumbing supplies and drain lines for a remodeling project
New fixture installation
Backflow preventer installation
Sump pumps
Water softeners
Installation of gas appliances
Help finishing a DIY project
and so much more!
We've seen and repaired it all, so never hesitate to contact our team with help on a plumbing project. Even if you've started a project in your home and learned that it's more than you can handle, we're happy to step in and help. We'll even let you know how much it will cost before we start the project so you aren't surprised by the bill when the work is done.
We're here to help you with all of your plumbing issues. You can trust Even Flow to be your Bergen County plumber!
Plumbing Services We Offer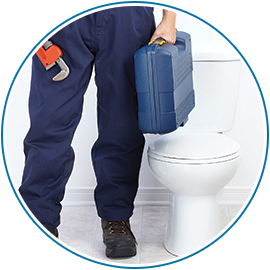 TOILET REPAIR & INSTALLATION
Our Bergen County plumbers will help you repair or replace your toilet. Don't let a clog, leak, or low flush cause problems in your home. All of these issues could be symptoms of a larger problem that should be handled by our professional team immediately. We'll help you repair your toilet issues or replace a new toilet when needed. Let our team handle your toilet repairs and installations in Bergen county today! Click here to read more!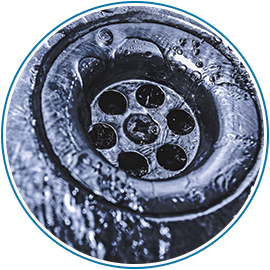 DRAINS
We can help you ensure that the drains in your tubs, sinks, and showers are running free and easy. Trying to fix your drains yourself can result in much larger issues down the road, which can take up more of your time and more of your money. Allow our team to unclog and repair the drains in your home for you! We have the tools and experience to make quick work of those stubborn drain issues. Call us today!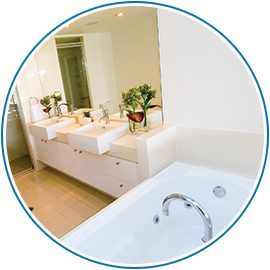 TUBS & SHOWERS
Whether you need a new tub or shower installed or repairs done on your existing units, Even Flow, Inc. is the team that can help! Our plumbers in Bergen County are experienced at installing and repairing tubs and showers as well as repairing leaks, water pressure issues, clogs, and so much more. Call our team today and we'll take care of any issues you are having with your tub or shower.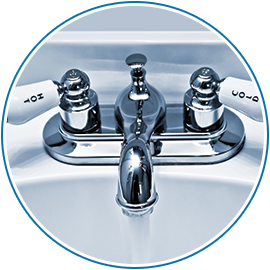 SINKS
Need to upgrade your sink? Or just need to put a stop to a pesky leak? Even Flow can help! Our Bergen County plumbers can install a new sink in your kitchen or bathroom as well as repair existing troublesome sinks. We'll make sure you have the worry-free hand-washing, food prep, and rinsing station that you need in your kitchen or bathroom. Let us take care of these high-use fixtures in your home!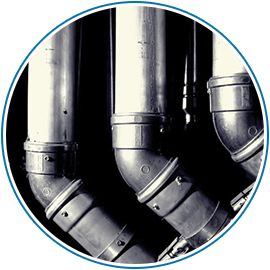 PIPES & SEWERS
The plumbing system in your home is one of the largest and most complicated systems in your home. When something goes wrong, you want a professional team who can quickly repair the issue and help prevent future problems from occurring. Our team has years of experience working on the pipes and sewers in Bergen County and we'll make sure the system in your home gets the care it needs for the best performance year after year.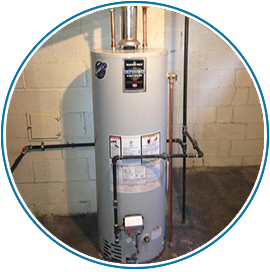 WATER HEATERS
You depend on your water heater to deliver hot water to your home. When your water heater experienced issues, you need it fixed fast. You can count on our Bergen County plumbers to repair, replace, or install your water heater with excellence. Give us a call and we'll make sure you have the hot water you need for your home quickly. We offer high efficiency and tankless options for your home, too!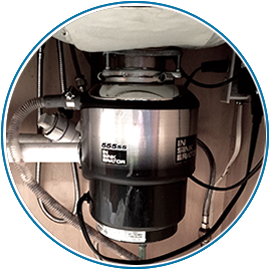 GARBAGE DISPOSALS
Is your garbage disposal acting up? Most homes depend on their garbage disposal to take care of leftover food, scraps, and kitchen waste. When your garbage disposal gets clogged, it can quickly create issues for the rest of your plumbing system. If you are experience issues or need a new disposal installed, give our team a call. Even Flow can quickly repair or replace your garbage disposal so you can get back to enjoying your time in the kitchen again.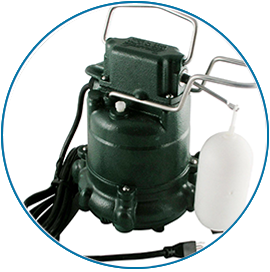 SUMP PUMPS
Sump pumps can help protect your home and property from water damage! Whether you need a current sump pump replaced or need a new one installed, our team can help you determine which pump is right for your property and get it installed quickly. We offer high-quality pumps with a variety of features that you'll love. Keep floodwaters away from your home and belongings and get the Even Flow team to install the sump pump that you need today!